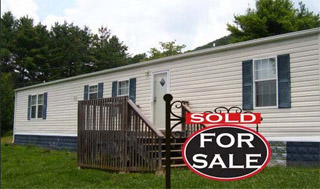 Do you own a Mobile home in Mesa that you need to sell fast? We buy mobile homes in all conditions, and in any price range.
Selling a mobile home can sometimes be more of a hassle than selling a house. Especially if you are in a park that has lots of rules. And the fact is that only a small percentage of the traditional buyers are looking to buy a mobile home.
So… if you have all the time in the world to sell, your mobile home is in great condition, selling through a Realtor will probably be your best bet. Just keep in mind that you will have to fix any repairs and update the mobile home before you list it. Then you will have to deal with lots of tire-kickers wondering around your house. Then if you ever do get it under contract, you will have to pay thousands of dollars in commissions or fees.
Or you can sell to us. We have experience in buying Mobile Homes in Mesa Arizona and all around the Valley. We've bought homes that are attached to it's own lot, and we've purchased the mobile home when it's on a rented lot. Sometimes, we've bought and had to haul it to one of our own lots.
We buy your manfucatured or mobile home in an as-is condition. You will never have to worry about fixing, repairing, or updating the home in order to sell it. You will not have to clean it and keep it clean for months while trying to show it. You will not have to hire any move-out cleaners, because you simply take what you want, and leave the rest. Have an old sofa you don't want? No problem…just leave it behind and we will trash it for you.
You will not have to worry about any of those long and lenghty inspections that traditional buyers do when buying. We do a quick walkthrough and that is it. Those other inspections can take hours while the inspector picks your home apart finding every little thing that could be wrong. Then he hands over a long report to your buyer and they expect you to fix everything before selling. Not so with us, we will take it over exactly how it is.
We can offer you a great price, with no commissions or fees coming out of it. We can close fast so you can move on with your life.
So go ahead and give us a call or send a text. We are a small husband and wife team with many years of Real Estate experience in buying mobile and manufactured homes.  Click the about us page above to read all about us. You will find that we are not like the other investors out there. We care about our sellers and only do deals that make sence for everyone involved.
Previous – Sell Condo Fast | Next – How to sell an inherited house