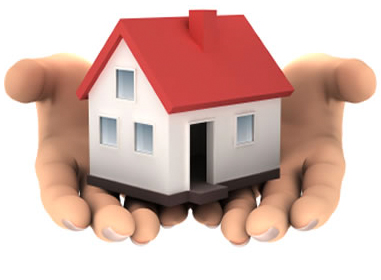 I literally got off the phone with a lovely woman named Catherine. She asked me a question that I know other people are going through, so I wanted to write this to hopefully be able to help other people in a similar situation. Her question was " I inherited a house, now what do I do.? So, the first thing I did was make an appointment to go meet her and teach her all about how to sell her inherited house in Mesa.
The first thing to consider is the legal aspect of selling your inherited property. In most cases, the property will have to go thru a probate process. If the estate is less than a few hundred thousand dollars, you are listed as the executor of the estate on the will…this process can usually be wrapped up in just a few weeks. However, if the estate is valued higher, has multiple properties, no executor listed, no will…then the probate process can be longer.  Their are many different factors involved in making it so you can legally sell your property. Luckily, we work with the best probate attorney and the best escrow company that's handled every inherited or probate problem we can throw at them.
The next step is to determine if you want to sell through traditionally with a Realtor, or do you want to sell to an investor like us.
If you are more interested in getting top dollar, have all the time in the world to sell, and have the money to renovate the property…then selling traditionally is definitely the best option. If you decide you want to go this route, please contact me and I can introduce you to the best Realtors in the valley. While top price is the benefit, let's look at some of the cons. You will need to bring the property up to a 2016/2017 selling standard which can be very expensive and time consuming. You will have lots of strangers coming in for inspections. You will never know if or when the property will sell, even if you do get a contract because most retail contract fall through. You will spend tens of thousands of dollars on commissions, closing costs, fees, concessions, etc. And when you sell retail, expect the buyers to get full inspections done on the property. These inspectors go over every single inch of your house and WILL find problems that you will be expected to pay for before it sells.
Your other option in selling is selling to us. The benefits are: fast closing, no lengthy inspections, no surveys, no commissions fees or closing costs, no strangers walking through the home, and no need to fix up or repair anything. We can come in and give you a fair offer based on the current condition. We can pay all the closing costs and offer no fees so you will know exactly what you will walk away with at closing. Obviously, we can't offer you retail pricing…but if you factor in your precious time and stress level, this can be your best option. Call us today to see what we can do to help you.
Oh, one final piece to plan for is the taxes on selling your inherited property.  I am not a tax professional, so I can't give you legal adivce but there is a great article on Redfin that talks about the tax implecations of selling an inherited home.
Previous – Sell Your Mobile Home Fast | Next- How to sell a Probate property